1) They help you maintain an erection, even if you have trouble getting one to begin with.
No matter what type of toy you use, they all work similarly: the ring traps blood inside the shaft of your penis, which helps you maintain an erection, says Brian Steixner, M.D., chief of urology at Atlanticare Regional Medical Center.
A tight-fitting ring at the base of your penis can also help prevent "venous leakage," a type of erectile dysfunction that results from tissues in your penis failing to properly lock in blood, Steixner adds..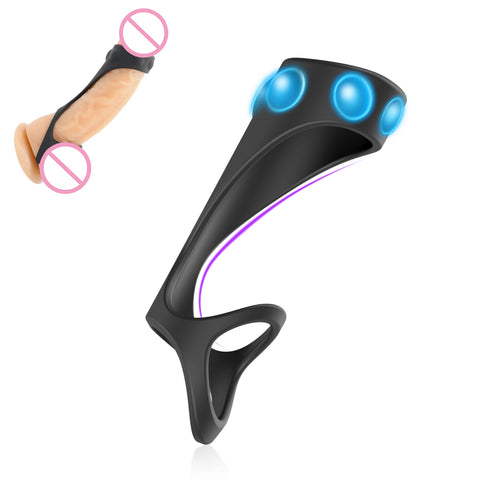 2) They boost your confidence.
Stressing about staying hard may prevent you from doing just that. "Erections require relaxation," explains sex and relationship therapist Chris Donaghue, Ph.D. Using a penis ring may help relieve some of that performance anxiety, Donaghue says.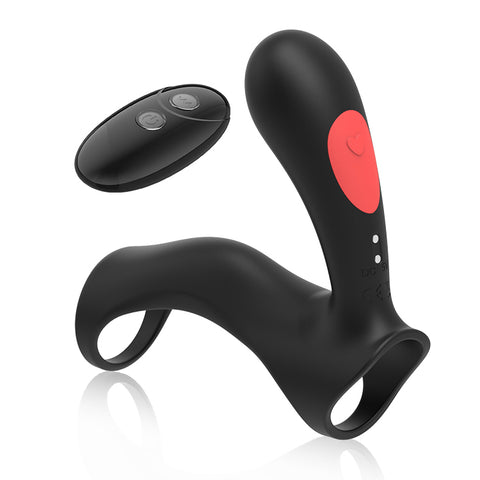 A cock ring can also boost your confidence size-wise, says Taylor Sparks, erotic educator & sex goddess of OrganicLoven.com, a company that improves adults' sexual health and wellness through organic and eco-friendly products, sex-positive books, and educational seminars. "Men of all sizes can benefit from the additional blood in the penis, 'making their junk look bigger,'" Sparks points out.

3) They can delay and intensify your orgasm.
Anecdotally, some men say that cock rings can help delay ejaculation by compressing the area surrounding the base of the penis and testicles, says Brandon Bartling, manager of the Pleasure Chest sex shop in New York City. Which makes sense: It's almost like a modified version of the squeeze technique, a common tactic to delay orgasm. There are also penis rings that have a second ring that wraps around your testicles. That second ring pulls your testicles down, which helps to delay ejaculation.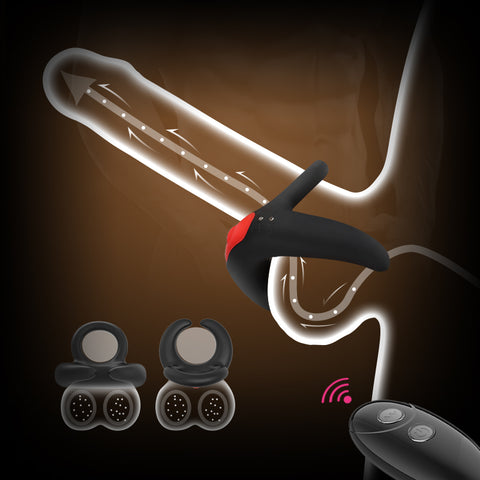 4) They can make sex better for your partner.
If your partner is female, she may need a little extra help getting off: only a small percentage of women can reach orgasm from penetrative sex alone. Vibrating cock rings can help stimulate your partner's clitoris during intercourse, Bartling says. Other cock ring models have built-in "girth extenders" that make your penis feel wider to your partner when you're inside them if that's something they're down to try.