A good vibrator is a woman's best friend! Vibration, especially to the clitoris, helps most women more easily achieve orgasm in a pleasurable way, with or without a partner. Many couples also incorporate a vibrator into their erotic play to pinpoint sensitive areas with intense arousal and enhance sexual satisfaction. Our hand-picked vibrator collection features models of every size, texture and materials to perfectly customize your erotic pleasure! See our Top 5 Vibrators For Women.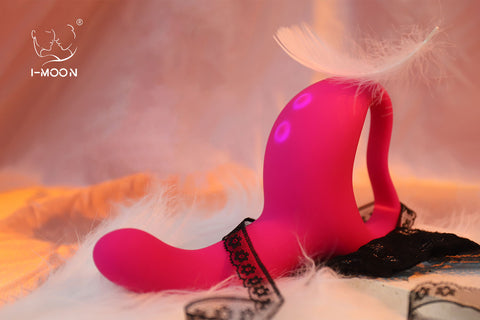 There's nothing like the targeted action you can get from masturbation, and a great way to dial up solo play, foreplay, and couple play is the small but mighty finger vibrator. Generally made to fit—you guessed it!—your digits, finger vibrators slide onto your finger or between them, essentially putting the pleasure right into the palm of your hand.

LOVER FINGER It is designed to mimic a human finger, perhaps your middle finger or ring finger.It has an ergonomic handle is very easy to hold, when you are fully charged can be used for 70-90 minutes, so you can use it to play until exhaustion. In short, it is powerful and exciting.It will mimic a human finger-like digging, whether it's stimulating the clitoris to achieve a toe-curling orgasm or stimulating the internal g-spot for pleasure, it's a great fit. It has seven modes from weak to strong, you can always choose the one that suits you best! Whether it's used to satisfy yourself when you're alone or as a tease for double foreplay, it's the right choice for you!
2.LINN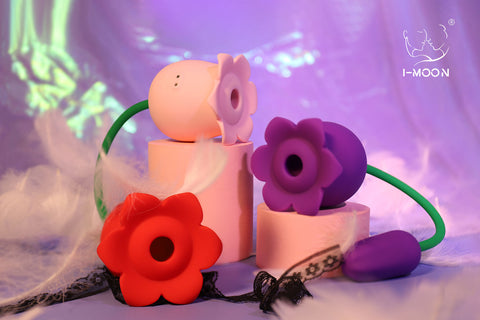 Make your wanton flower bloom with orgasms with this delicate flower-shaped oral sex imitator. Hiding an orgasm-sucking motor between its folds, it can't wait for you to press it between your thighs. When they talk about keeping a garden wet, they're talking about this rose seductress. Always ready, hiding in your pocket or purse, waiting to blossom with gentle humming in your hand.
This toy is the ultimate two-in-one.While you suck your clit with the rose, you can even shove another vibrating egg into your vagina for even more pleasure
3.MERMAID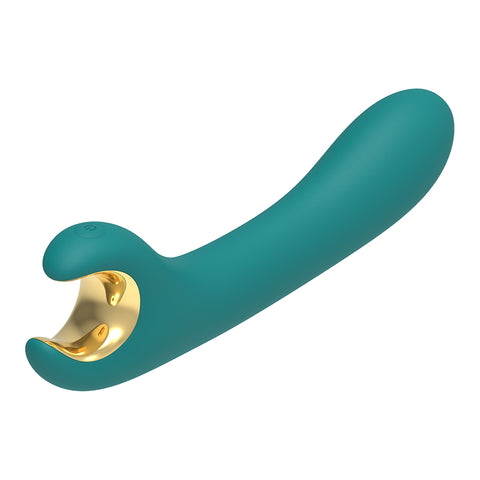 Don't know what this is? Maybe it called an elegant wrench! It has two modes of play, including nine vibration modes and rotation modes.Long-lasting battery, only need 50 minutes of charging to use 90-110 minutes.Either vibrating your clitoris or vagina for pleasure or entering the vagina to rotate and stir your sensitive areas.
The half-moon shaped grip is perfect for holding, just gently hold it and choose your favorite mode to put anywhere you want for entertainment.
4.CROSS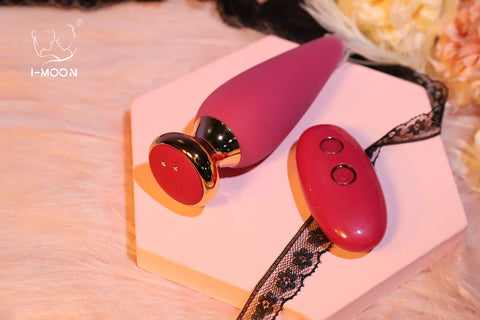 New to butt play? One way to begin feeling out anal pleasure is with a butt plug or massager that vibrates. The best anal vibrators can allow you to get comfortable with anal stimulation on your own before you venture into exploring it with a partner.

Stimulating the anus can be incredibly pleasurable in itself, but for people with vulvas, another bonus is that it also massages other erogenous zones like the clitoris and G-spot
5.DORA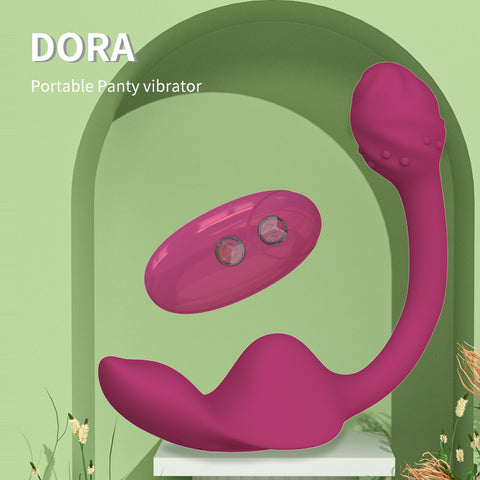 If you're looking to spice up your sex toy collection, wearable vibrators remain a vastly underrated alternative to your standard rabbit or wand. Not only are they perfect for hands-free solo sessions, but they're also great for couples looking to engage in a discreet form of public play.
DORA is a wearable vibrator standout. It has seven vibration modes ranging from weak to strong, allowing you to experience different exciting sensations. It's powerful and quiet at the same time, a perfect fit for your underwear wear, and its streamlined lines dictate that it can stimulate your clitoral g-spot and even your anus at the same time!